Established in 2013, Revista is committed to the healthcare real estate industries and harnessing the power of data and market intelligence to:
Increase transparency around investments risks, benchmark performance, best-practices and industry trends.
Develop actionable insights to improve the outcomes of investments.
Create content and connections that foster innovation, attract a talented workforce, and inspire knowledge sharing.
Gain a Competitive Advantage
Revista serves as your onestop industry resource for healthcare and real estate organizations to obtain:
Property level data that is comprehensive and unbiased
Healthcare real estate industry statistics, demographics, market reports and other resources
Networking opportunities for investors, healthcare providers and other medical real estate professionals in an upscale executive-level event atmosphere
Subscriptions – Featured Products
Medical Property Search and PropertyViewTM Reports
Use the Revista mapping interface to search and filter for MarketViewTM Reports
Primary Market Analysis by Radius
Define your market area by selecting a radius around any property or location on the map.
MarketViewTM Reports
Zoom out to the metro, regional or national level with Revista's MarketViewTM Reports.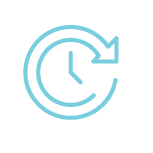 Do you have a project or deal for which you need a deeper data dive? Let us help you with a custom analysis.
Find your next opportunity with the most complete database of medical office building owners and contacts.
Review activity around a specific property to assess risk and support financing decisions.
Monitor Activity around your properties and compare your portfolio to the local market.
Communicate the value of the overall healthcare real estate sector with national stats and trends on sales volume, pricing and construction activity.